Advancing Mathematics for Young People:
Opportunity for homeschoolers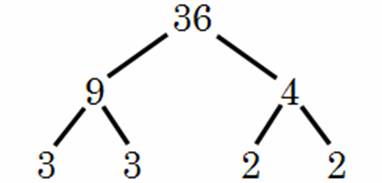 We will continue our learning of arithmetic with a theme of multiplication and factoring! Beginning Tuesday September 1st, I will meet with students to continue exploring arithmetic. This session will last the nine Tuesdays of September and October.
Review multiplication
Discuss long division
Make factor trees with card stock and yarn
Make a "factor forest" as a group project
Sessions will also cover targeted arithmetic instruction. Currently, newer students are expanding on multiplication ability. Current students are learning multi-digit multiplication. If a student needs to review addition, I will adapt as well as I can.
Other activities will be planned based on student response to the original activities. I encourage creativity!
Please contact me if you have any questions:
Darren Tapp
(tappdarren@gmail.com)
603-486-3029.
I have included frequently asked questions below. I am planning a series every other month like this one.
FAQ:
When does the class meet?
This course will meet seven Tuesdays beginning July 14th through August 25th at 10am until 11:30am.
Where does the class meet?
Class will meet at The Praxeum which is on the second floor of 299 McDonough in Portsmouth NH.
Is there a charge?
I am asking $40 for the whole seven week series. Feel free to attend your first playground with no obligation.
Are parents welcome?
Parents attend free and are expected to stay during the playground activities.